Home of the Old Ammo Guy's Virtual Cartridge Trading Table

Featuring a wide range of antique, obsolete, and modern ammunition for collectors
---
Picture Page
December 2008
---
WW2 American-made ammunition for China.....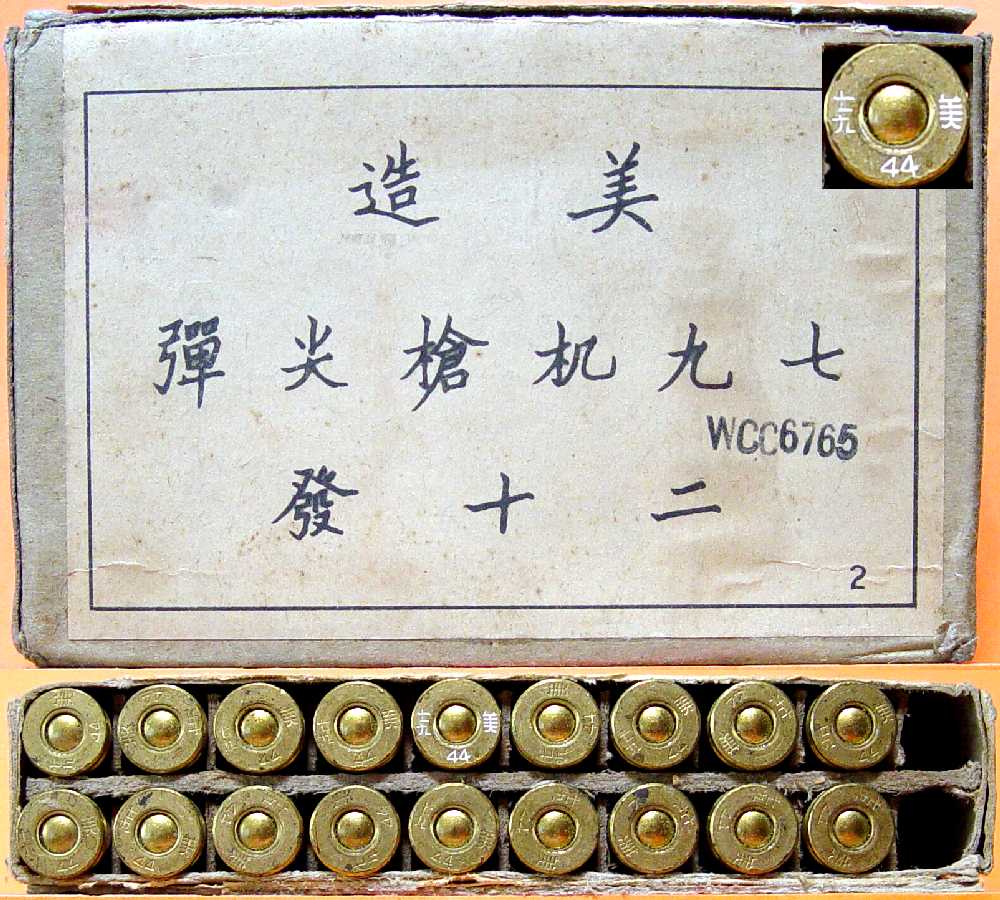 This box of 7.92 x 57mm Mauser cartridges was produced by the Western Cartridge Company on contract for the Chinese government in 1944. According to a small label that was attached to the inside of the top, the characters on the box translate to:
Made in USA / pointed bullet / machine gun / 7.9mm / 20 cartridges
W. H. B. Smith's Small Arms of the World indicates that the Chinese employed a wide range of machine guns in this caliber during World War II, including: Chinese Type 24 heavy machine guns and Maxim air-cooled machine guns, Czech and Chinese ZB26 and ZB30 light machine guns, Swiss SIG KE7 light machine guns, Danish Madsen light machine guns, French Hotchkiss heavy and Model II light machine guns, Canadian Bren light machine guns, and US and Belgian Browning automatic rifles and water-cooled machine guns.
.
.
---
A 2R Lovell with a 'proprietary' headstamp.....

Here's an interesting item that turned up in a group of cartridges I recently purchased. It is a 2R Lovel, or .22-3000 'Improved' which bears the headstamp J.B. Smith -2 R-. J. B. Smith was J. Bushnell Smith, a Vermont gunsmith who custom loaded large quantities of this cartridge using cases produced for him by Winchester. The 2R in the headstamp refers to the second reamer ground by gunsmith M. S. Risley in an effort to produce an improved .22 Lovell (or .22-3000) case for Harvey Donaldson, the developer of the original cartridge. This second reamer resulted in a blown-out case with a higher, sharper shoulder. J. B. Smith died as a result of a gunpowder explosion in his gunshop.
These Winchester-made .22-3000 cases also will be found headstamped G & H 22-3000, packed in tan boxes of 50, labeled for Griffin & Howe, Inc. .
.
.
.
.
---
A .303 British line throwing cartridge tin.......
Here's an interesting and expensive way to package ammunition; looks like something the Pentagon, with their costly hammers and toilet seats of the recent past, might have been involved with. Actually, its British, and held 10 .303 line throwing blank cartridges as produced at the Royal Laboratory at Woolwich Arsenal. The label, shown below, indicates the cartridges were packed on February 9, 1943, and were the Cordite H Mark II cartridge, which was used as a launching blank for rodded grenades by the Land Service, as well as a line throwing cartridge for the Naval Service. These blanks are easily identified by their blackened finish, as well as by the H in the headstamp.
.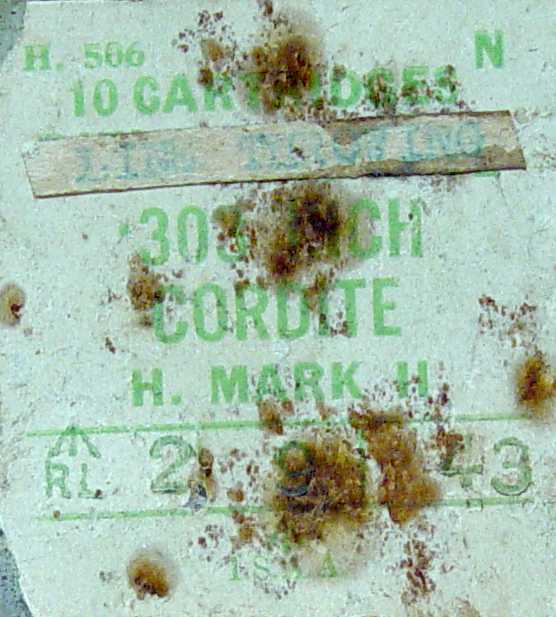 .
.
.
.
.
.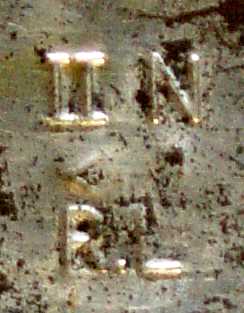 .
.
.
.
.
.
.
.
.
---