Home of the Old Ammo Guy's Virtual Cartridge Trading Table
---
Picture Page
March 2011
---
An elusive C. D. Leet .46 Remington cartridge........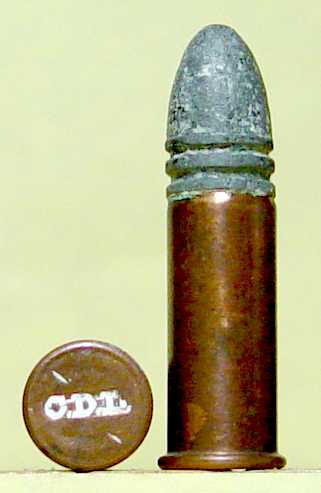 In the early part of 1860, Charles D. Leet was an employee of Smith & Wesson; in the later part of that year, he was involved in the production of rim fire cartridges in Springfield, Massachusetts as partner to Derrick N. Goff in Leet, Goff & Company. In 1862, the company name was changed to C. D. Leet & Co, and in 1864, it changed again to C. D. Leet. In late 1865, the company and all its machinery were sold to Schuyler, Hartley, Graham & Co. Charles Leet apparently never strayed far from ammunition manufacturing, being listed in the Springfield city directories off and on afterwards as a cartridge manufacturer, amongst other professions.
It was only under the company name of C. D. Leet that a headstamp is known to have been used including an 'L' on their .32 rim fire cartridges and C.D.L. on their larger cartridges , .38 though .58 Musket. It would appear that their .22 rim fire cartridges had no headstamp. Because the headstamped cartridges were made over only a two year period, they are scarce today and usually demand high prices when they can be found. Including both the L and C.D.L. headstamps, there are12 different headstamped C. D. Leet cartridges that I am aware of to be collected. These include:
.32 short
.32 long
.38 long *
.41 short
.44 short *
.44 Henry pointed
.44 long
.44 Howard
.46 Remington Carbine *
.50-46 Spencer
.50-50 Spencer *
.50-52 Spencer *
.58 Musket
.
I have the 5 with asterisks in my own collection, and am always looking to trade for others.
.
.
.
.
.
---
A full box of Kynoch smokeless .577/450.....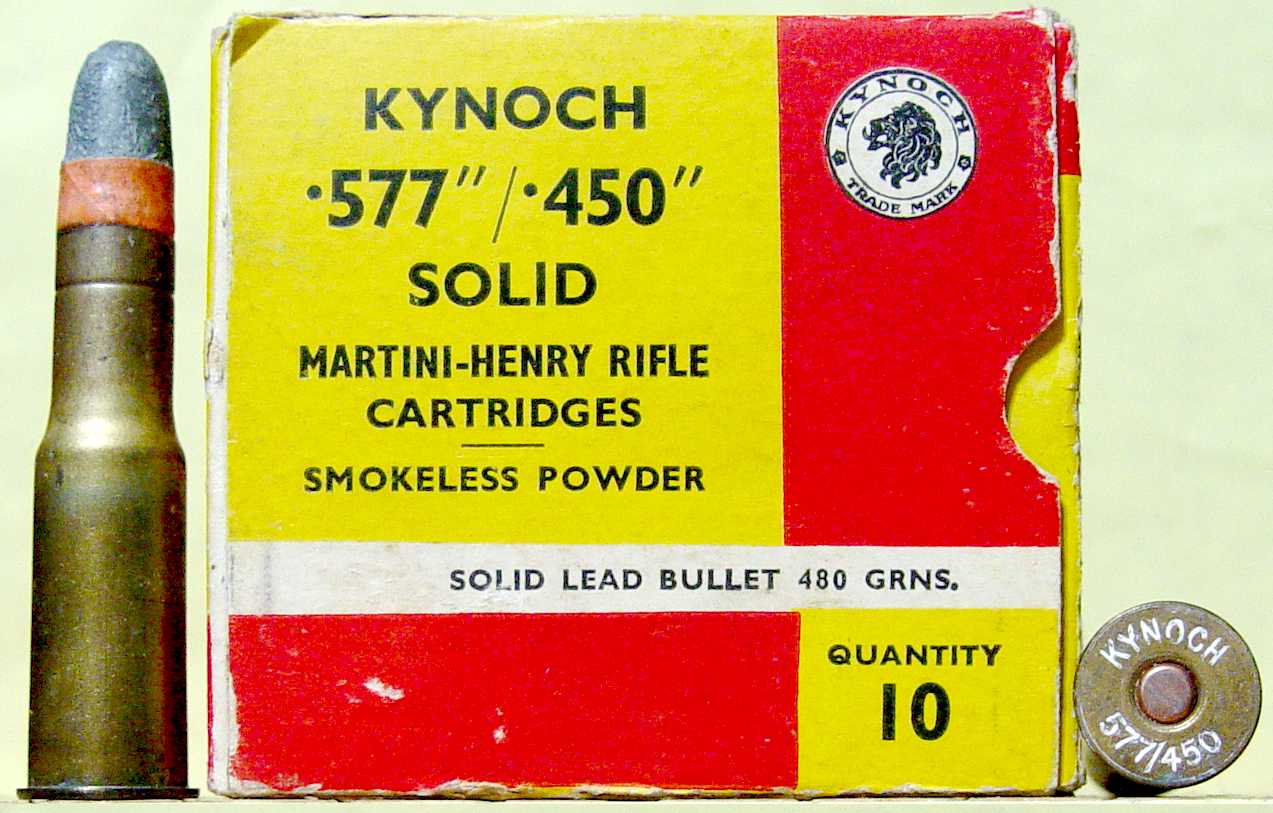 Here's a full box of Kynoch .577/450 Martini-Henry cartridges. As indicated on the label, they are loaded with smokeless (cordite) powder rather than black powder, which continued to be loaded well into the 1900s. The orange paper patch on the bullet provided a visual indicator once the cartridge was out of its original box that it was a smokeless load as a means of preventing its use in a black powder rifle.
.
.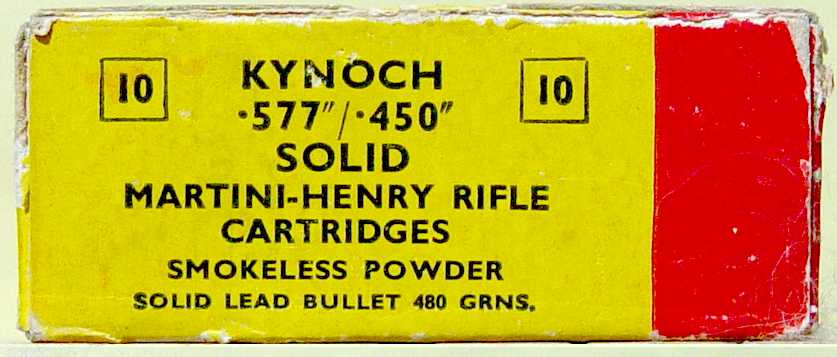 The 'solid' on the front and end labeling refers to the bullet. Three bullets were offered in this cartridge by Kynoch, including a solid lead 480 grain bullet (as in this box), a 325 grain copper-tubed lead bullet, and a 365 metal-based solid lead bullet, which had a metal cup fitted to the base of the bullet.
.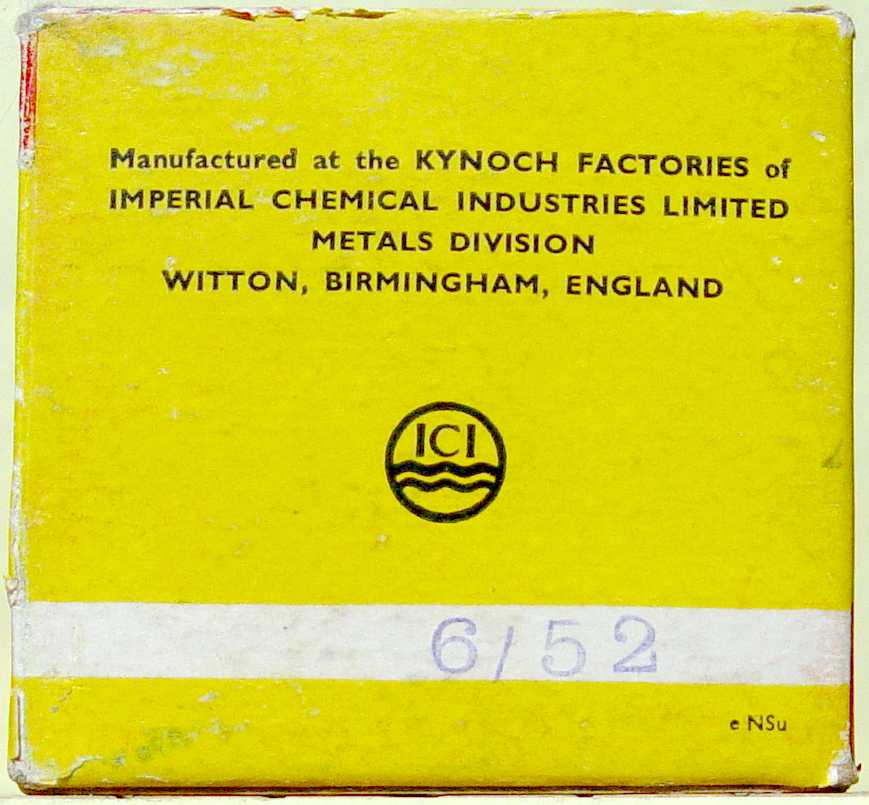 I suspect the 6/52 stamped on the back is just what it appears to be - the month and date the box was packed. This stamp is unlike those I have seen on other Kynoch ICI boxes of this style , which typically consist of a combination of numbers and letters, such as 29 Q N.
.
.
.
.
---