Home of the Old Ammo Guy's Virtual Cartridge Trading Table
---
Picture Page
November 2011
---
A box of Sage Ammunition Works .56-50 Spencer......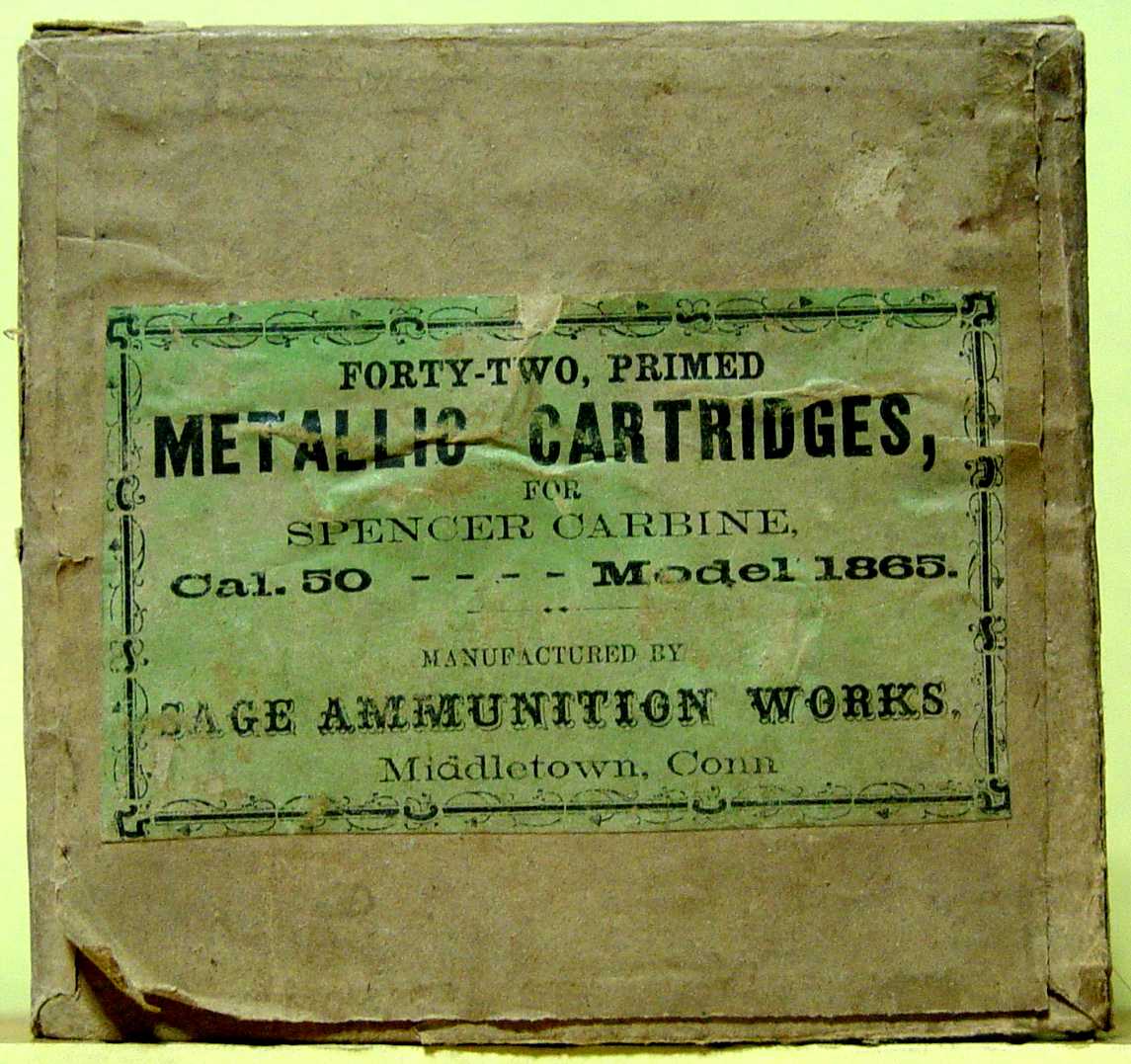 This is a box of Sage Ammunition Works .56-50 Spencer cartridges that I recently purchased. The Sage Ammunition Works was incorporated in 1864 in Middletown, Connecticut for the purpose of manufacturing Spencer.56-56 rim fire cartridges on contract for the U.S. Government. With the end of the Civil War, demand for ammunition by the government fell off and the company, which produced no metallic ammunition other than the two Spencer rounds, was forced to close in 1866.
The box is one of the 42 round style containing six packs of seven cartridges each, which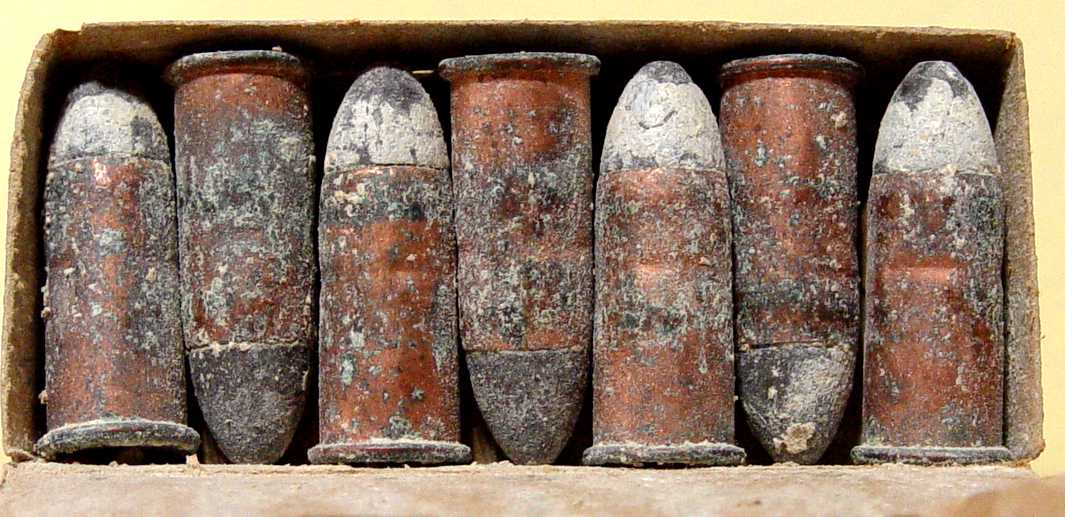 would allow the Spencer rifle or carbine to be loaded six times. One of these seven round packs is shown here with its side opened to reveal the cartridges. The box label states that the cartridges are for the Spencer Model 1865 Carbine, which was a conversion of the Civil War production carbine from .52 caliber to .50 by means of barrel sleeve.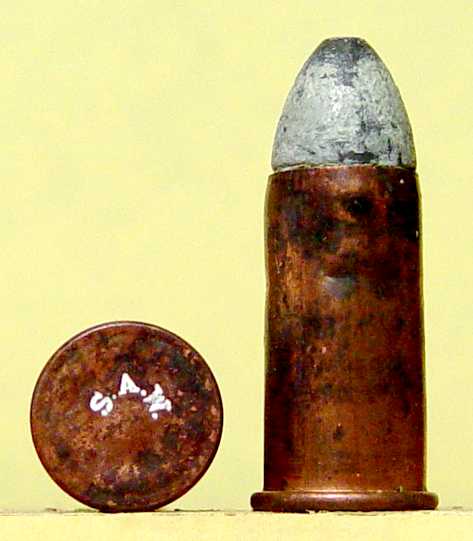 The cartridges in this box have an impressed S.A.W. headstamp. Sage used a raised headstamp also in this caliber. There are at least two variations of the impressed headstamp with one having larger characters than the other. The .56-56 cartridges were not headstamped.
.
.
.
..
.
---
An unfinished .414 E. T. Gates cartridge case.......

Here's a headstamp you don't see every day, on an unfinished case as well. It's a .414 E. T. Gates Super Magnum case by Starline. The cartridge was introduced in 1983 by Elgin T. Gates, one of a number that he developed for use in the Dan Wesson revolver. It was intended for metal silhouette target shooting. Gates was considered to be one of the greatest big game hunters in the United States, as well as a boat racer, marksman, author, and founder of the International Handgun Metallic Silhouette Association (IHMSA).
.
.
.
.
.
.
.
.
.
---