Home of the Old Ammo Guy's Virtual Cartridge Trading Table
---
Picture Page
September 2011
---
A US Cartridge Co .410 'All Brass' box....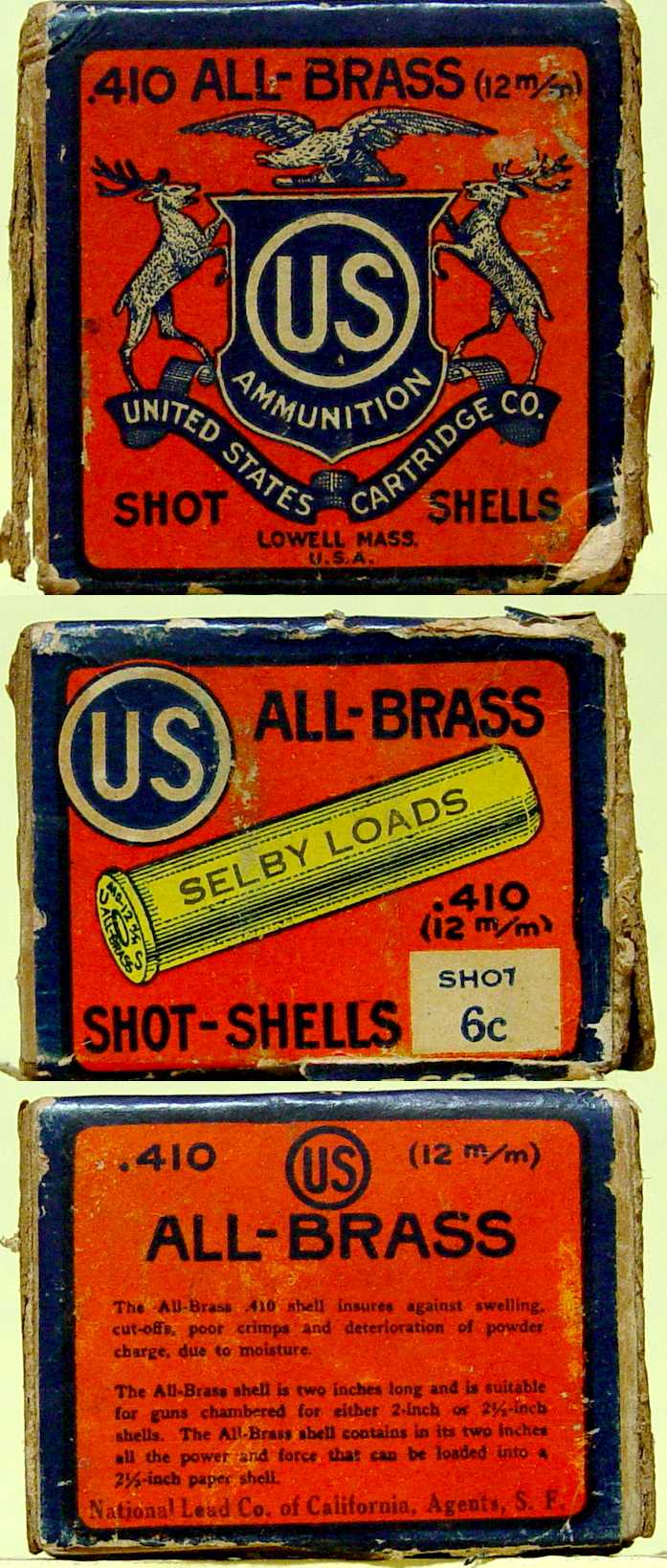 Here's a colorful little two-piece box of US Cartridge Company All-Brass .410 shotgun shells. The All-Brass shell was introduced by the company in 1922 as an alternative to the paper hulled .410 shell, offering 'positive insurance against swelling, cut-offs, unsatisfactory crimps and the other weaknesses inherent in so small a shell if made with a paper case'. The Lowell, Massachusetts address on this box indicates that it was made sometime prior to 1926, when Winchester assumed production of the US Cartridge Company line of cartridges and shotgun shells and the boxes showed a New York address. The shell illustrated on this box is marked 'Selby Loads'. Selby Smelting and Lead Company was an affillite of the National Lead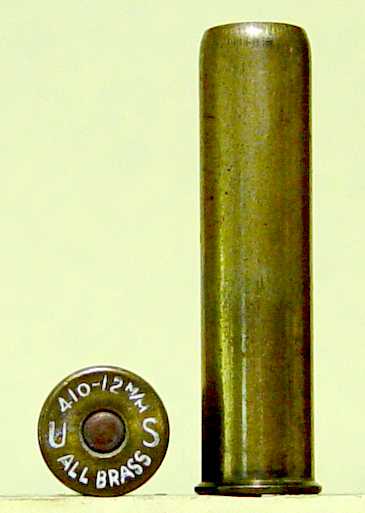 Company, which purchased 50% ownership of the US Cartridge Company in 1910. Note that the back of the box is marked National Lead Co of California, Agents, S.F.'.This and the Selby marked shell would most likely indicate that this box of shells was made specifically for the National Lead Co.
.
.
---
Two .40 S&W Automatic cartridge case draw sets...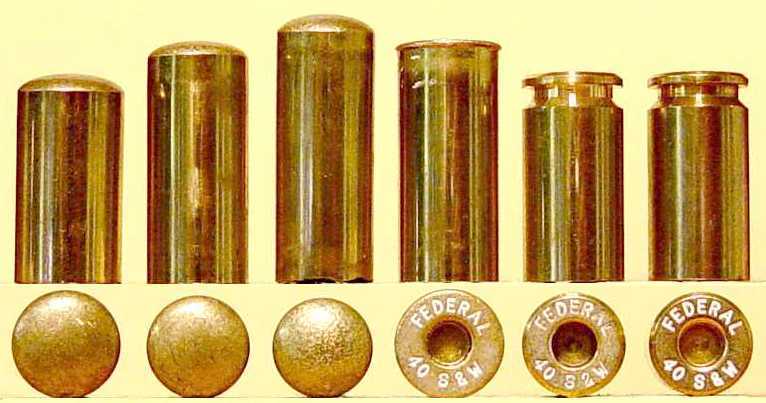 I recently purchased a number of draw sets from a former firearms and tool mark examiner who collected while touring ammunition manufacturing plants over the course of his career.
I've included here pictures of two relatively complete draw sets, from the early draws to the finished (or nearly finished) case. The first of these was made by the Federal Cartridge Company and the second was made for the Canadian company Industries Valcartier, Inc, possibly by Starline. What surprised me about both of these sets was how early in the case forming process the headstamp is applied, which appears to occur at the time the head is flattened or immediately thereafter. The last case in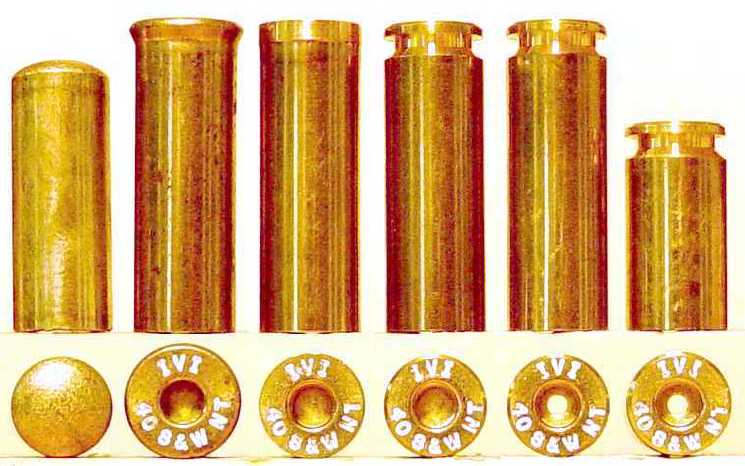 the Federal set has received its final polishing, but does not yet have the flash hole drilled in the primer pocket; this apparently occurs as a final step at Federal. The IVI set, on the other hand, has the flash hole drilled just after the extraction groove is cut and the rim is shaped, and prior to the case being cut to length.
.
.
.
---