Home of the Old Ammo Guy's Virtual Cartridge Trading Table
---
Picture Page
June 2013
---
WRA Co cartridge board dummies........
I've been working on one of the lithographed 1897 'Double W' cartridge boards for 10 years or so; this is the one with the cartridges pictured on it rather than actual cartridges. My goal is to locate and attach the correct cartridges, shotgun shells and, primer and cap tins to this board. I'm still lacking about 50 items and have renewed my efforts recently to get it completed. I was fortunate to recently locate a group of 48 original Winchester board dummies. I had most of these already, but I was happy to add several that I didn't have, as well as switch out 30 or so non-original dummies with the correct originals. I will be adding a page to my web site listing all of the cartridges that are supposed to be on the board and indicating those that I still need should anyone reading this have any to sell or trade. I have included photos of some of the cartridges from the group that I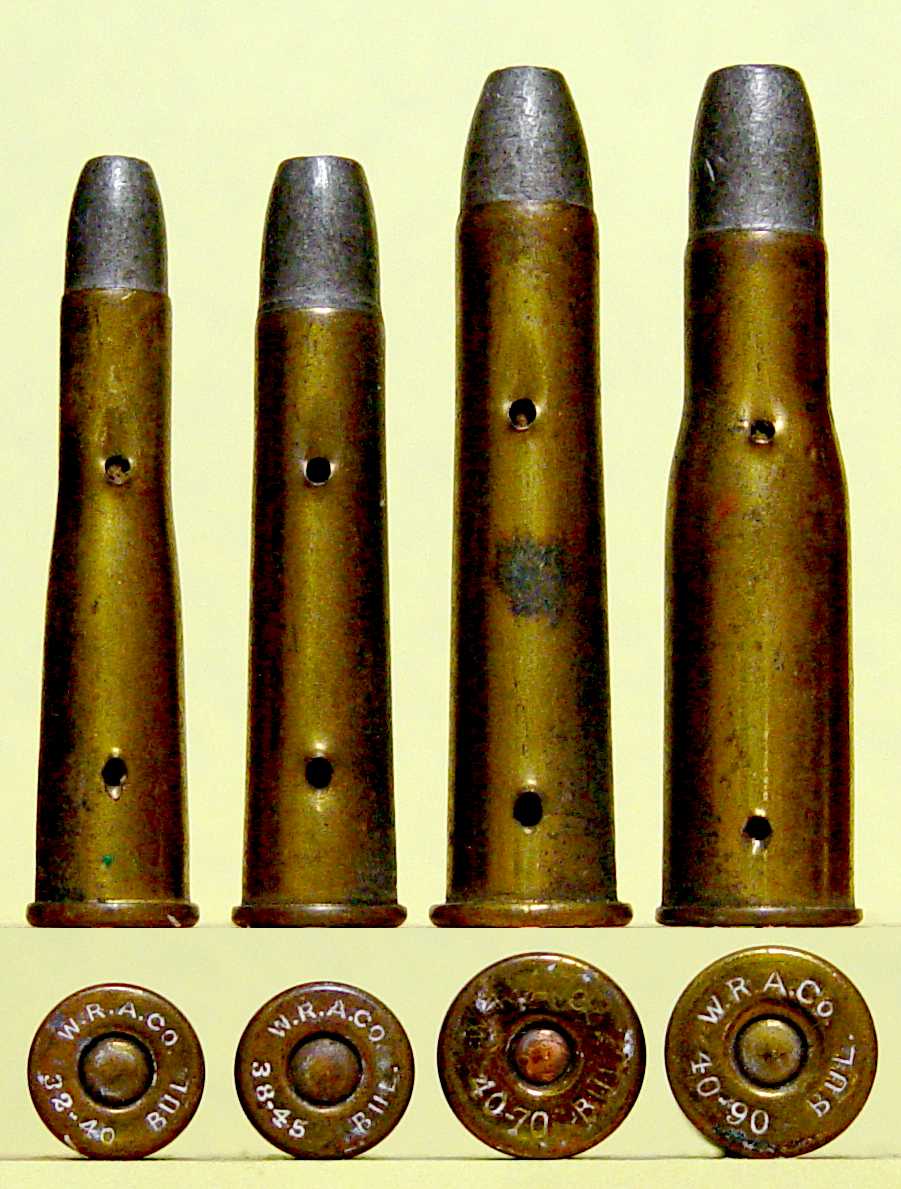 purchased.
This picture shows four Bullard headstamped cartridges that were in the group. In August of 1881 James J. Bullard received a patent for a repeating rifle action which utilized a rack and pinion mechanism considered superior to other lever action rifles at the time. He established the J. H. Bullard Company in Springfield, Massachusetts in 1882 to produce his rifles. In 1883. the company reorganized to become the Bullard Repeating Arms Company. Unfortunately, the company was unable to compete with Winchester and Marlin, and was out of business by the end of 1890. Total production of the Bullard lever action rifles is estimated at between 10,000 and 12,000. He produced two frame sizes, and even produced a military musket and a carbine, both of which are extremely rare.
Bullard designed all of the cartridges that were chambered in his rifles except those for the the musket and carbine, which were produced only in .45-70 Government. The Bullard family of cartridges includes the .32-40, .38-45, .40-70, .40-75, .40-90, .45-85, and .50-115. The .50-115 won't be found on any Winchester cartridge boards as it was never produced by Winchester. In addition, the .40-75 Bullard used the same case as the .40-70 Bullard, but had a heavier powder charge and bullet. Winchester didn't produce a .40-75 headstamped cartridge (although UMC did), so it is not included among the cartridges on the board either.
The .40-70 cartridge pictured above shows a characteristic that is common with these board dummies, that being a well-worn headstamp. In addition, metal patched bullets will often be found with the plating worn off of the bullet on the side opposite the holes in the case. I suspect this may be the result of years of polishing to keep the board cartridges looking like new.
Bullard's patent drawing is shown below.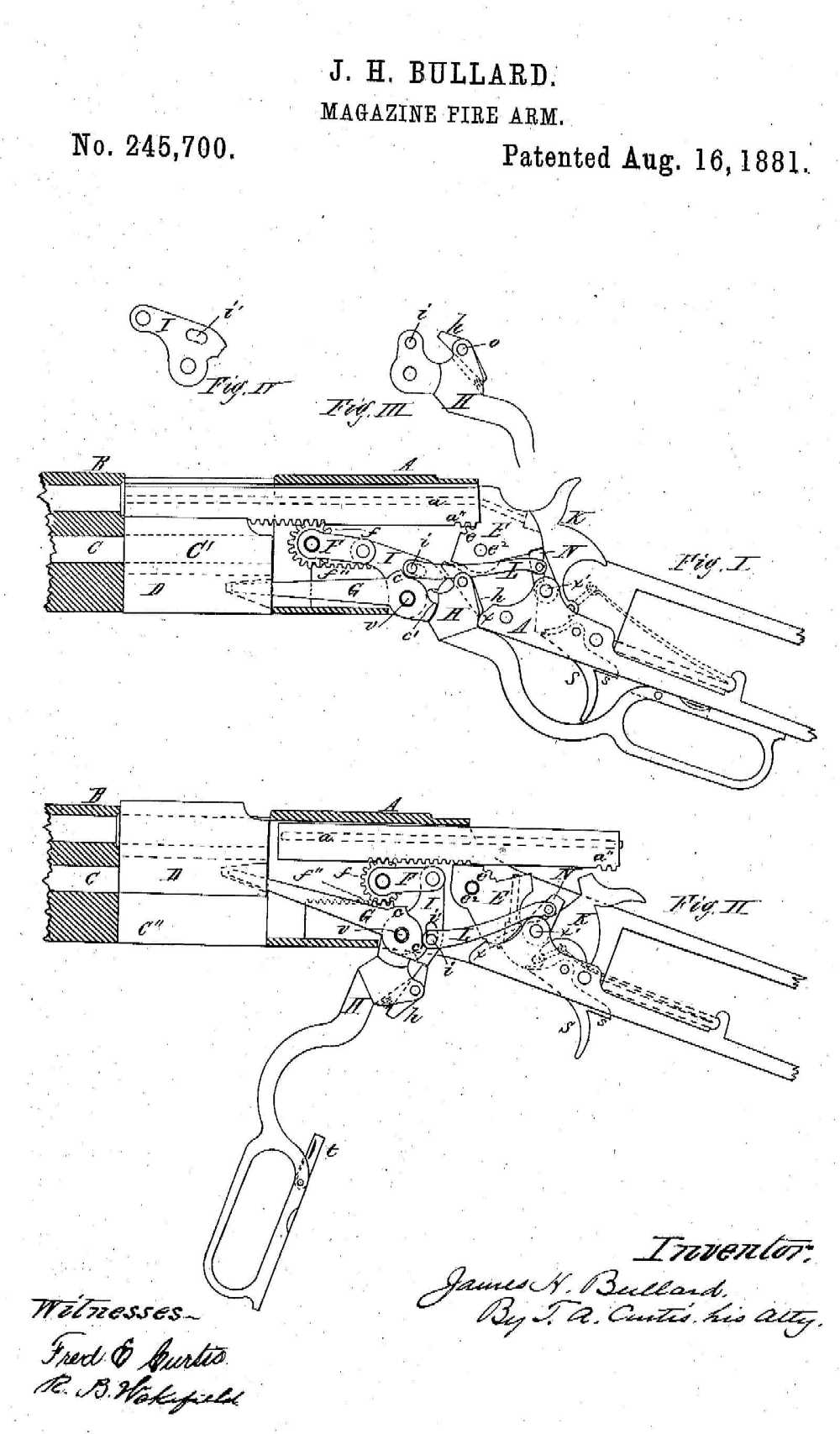 .
.
.
.
.
.
.
.
.
.
.
.
.
.
.
.
.
.
.
.
.
.
.
.
.
.
.
---