Home of the Old Ammo Guy's Virtual Cartridge Trading Table
---
Picture Page
September 2012
---
A box of Remington Arms .30-40 Krag cartridges.....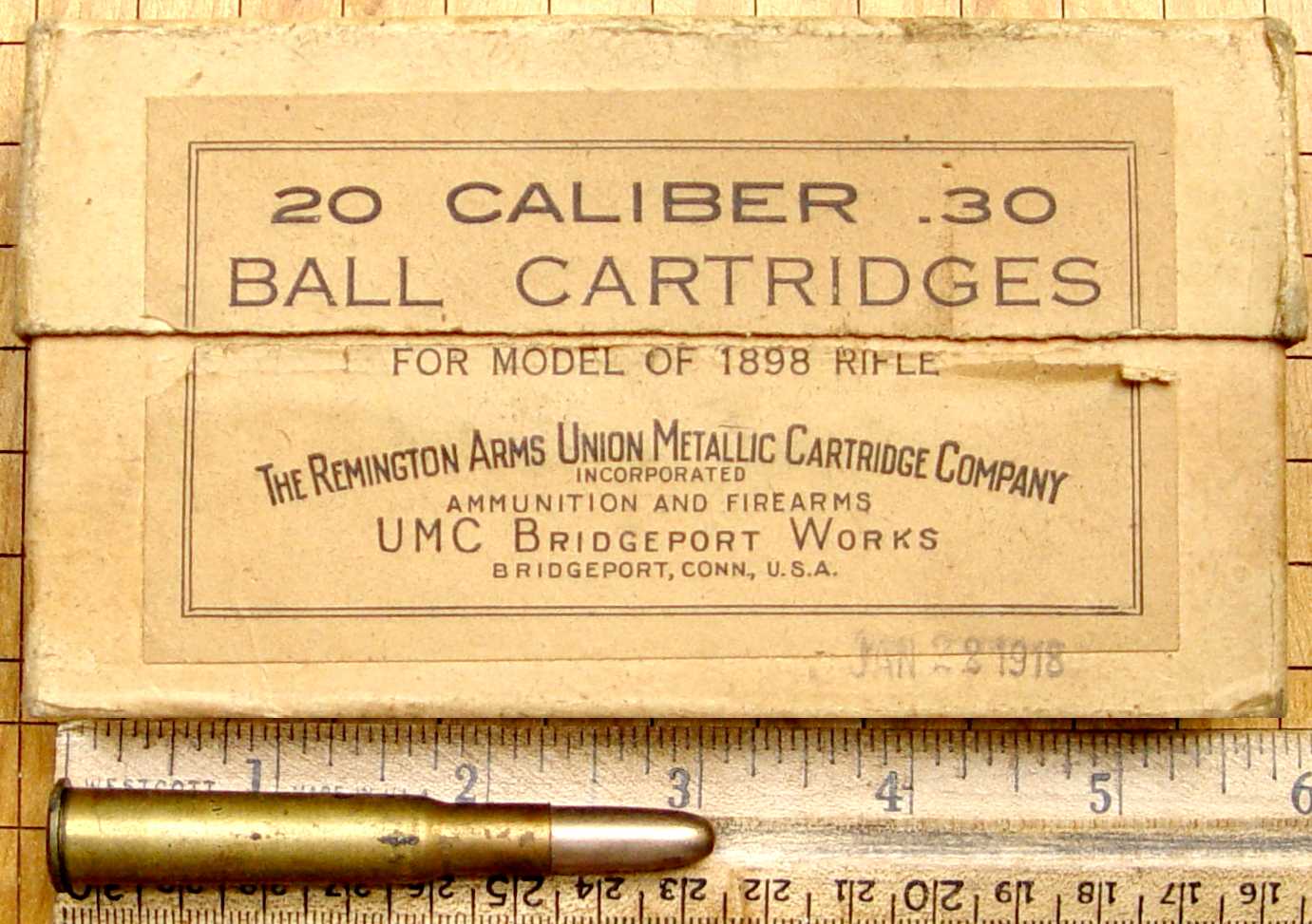 Here's a box of .30-40 cartridges for the Krag rifle, made on contract probably for the US Army or Navy by the Remington Arms Union Metallic Cartridge Company. The date stamp on the lower right indicates production or perhaps packaging on January 22, 1918. It was produced during the four year period following the incorporation of Remington Arms and UMC in early 1916 and prior to the

company name being changed to Remington Arms Company, Inc in mid-1920.
The cartridges themselves are the Standard Model 1898 cartridge, having an un-tinned brass case loaded with the round nosed, smooth (grooveless) cupro-nickel-jacketed 'Cole' bullet weighing 220 grains. The copper primers are marked 'R', indicating they are of a 'revised' type with an increased charge that was introduced in December of 1917, shortly before these cartridges were produced. The cartridges are headstamped RA 17.

..
.
.
.
---